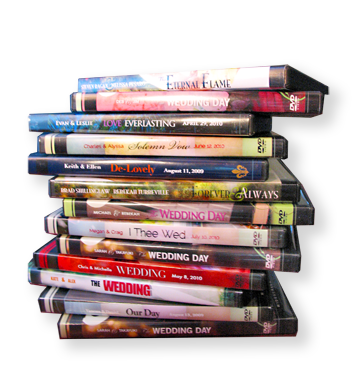 We all have old DVDs lying around the house that we don't use or need anymore. But what is the best way to get rid of them?
With the increased use of streaming services, many people rarely have the use for DVDs anymore. Not only are they taking up valuable shelf space but in future years they will be completely redundant.
Read on to discover the different ways to get rid of your old DVD and Blu-Ray disk collection.
Donate to Others
Donating your old DVDs to others is a great way to get rid of your unwanted disk collection. Take your old DVDs to your local charity shop or jumble sale and know that your donation is positively contributing to a good cause. Plus, "one man's trash is another man's treasure" – your old items are going to a new home to be loved and enjoyed.
There are over 11,000 charity shops in the UK, so there is bound to be one close to you. Find your nearest charity shop here.
Recycle
Yes, you can recycle your old DVDs! DVDs are no longer accepted in your household recycling bins, however, they are accepted at most recycling centres. Both the disks and the plastic jewel cases from disks are 100% recyclable but it's best to check with your local council first.
Instead of taking your old DVDs to the recycling centre, think about how you can reuse them at home. This is a great opportunity to get creative whilst recycling your old DVDs and giving them a new use. Many gardeners hang old DVDs in their gardens and vegetable patches to scare away unwanted birds with the reflections made from the disks. Alternatively, you could get the kids involved and create disk mosaics and artwork.
Sell
Make some extra cash from your old DVDs by selling them. Firstly, do your research to see if you have any rare or collectable items that could be worth significant money. You will want to know how much these are worth when you come to sell them. 
Where to sell your old DVDs? Car boot sales are a great place to sell your unwanted DVDs, as well as on online bidding and reselling websites. However, you will not always have guaranteed sales and it can be a time-consuming process to upload each item.
Sell, Recycle & Donate With Zapper
Zapper is a hassle-free way to get rid of your old DVDs, whilst earning some extra cash as well as helping the environment. Send your unwanted DVDs to Zapper for free and we'll pay you in return. For anything that we can't re-sell we will responsibly recycle or donate to charities on your behalf – with us, nothing goes to waste.
Simply enter the DVD details or scan the barcode to get an instant guaranteed offer. At Zapper, you can send everything in one go without the hassle of sorting and separating. Get started selling your old DVDs today.