Today, Apple is going to reinvent the phone.
This was exactly how Steve Jobs began his now iconic MacWorld keynote address back in January 2007. He pitched three new innovations – a widescreen iPod with touch controls, a revolutionary mobile phone, and a breakthrough internet communicator. The big crescendo? They were not three different devices, but one – and it was called iPhone.
These days, it's hard to imagine a successful mobile phone that doesn't include these features, but in 2007, Jobs' innovations were met with impassioned cheering and applause. Although Apple's futuristic genius is now a seamless part of our everyday lives, believe it or not, the iPhone has only existed for 15 years.
In that time, it's changed a lot. Let's hop in the time machine back to 2007 and check out the evolution of this technological powerhouse.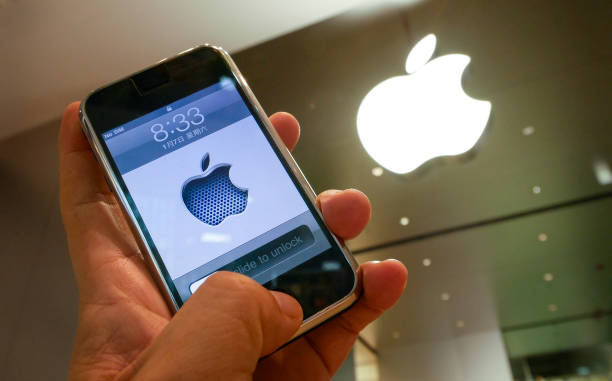 Starting price: £380
The mobile phone landscape in the mid-noughties was dominated by flimsy flip phones and cumbersome BlackBerrys - but hey, at least they often had Snake and a battery life that lasted a week! When the iPhone dropped onto the scene in early 2007, the world was to be changed forever. Combining an iPod with a phone that can also access the internet? It was sure to be a winner, and Jobs knew it.
Key features: E-Mail, Safari, iPod app, YouTube, Google Maps.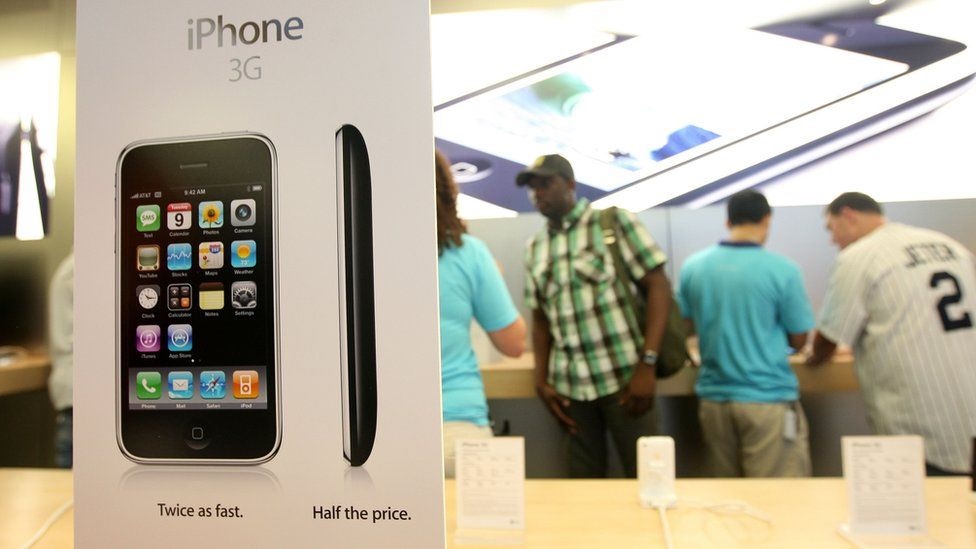 Starting price: £299
The iPhone 3G didn't change in dimensions from the first model, but it was packed with tons of new features that set it apart from its predecessor. Still able to fit into the palm of your hand (those were the days), the second iPhone came in both black and white. With its name referencing its in-built 3G connectivity, internet speed saw a vast improvement with this upgrade.
Key features: upgrade to iOS 2, text messaging, copy and paste, video recording, battery percentage.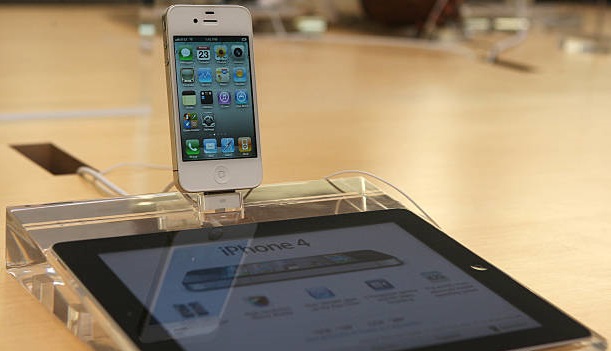 Starting price: £499
The iPhone 4 provided an attractive aesthetic upgrade. With more angular edges, both the front and back of the iPhone 4 were made from tempered glass, tapping into the exclusivity beginning to be associated with Apple as a brand. In keeping with the early 2010s zeitgeist, the iPhone 4 included a front-facing selfie camera, and in tandem came FaceTime - putting the revolutionary concept of Skype right in your pocket.
The 4S came along in 2011, not offering a great deal more other than Siri - Apple's handy voice assistant - quite the cause for delirium back in 2011.
Key features: Siri, Retina display, selfie camera, LED flash.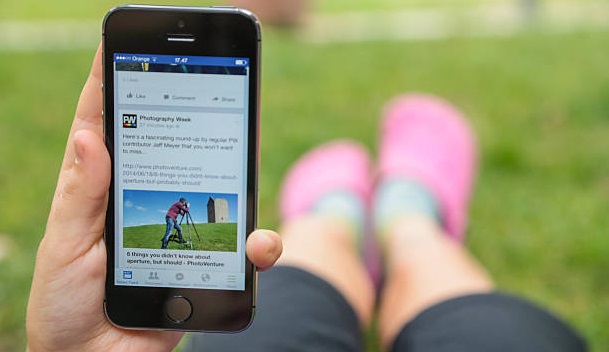 Starting price: £529
The iPhone 5 was the last iPhone overseen by Steve Jobs, with him passing away in 2011. It was bigger, or rather, longer - its 16:9 ratio mirroring that of widescreen televisions and allowing an extra row of apps on the home screen.
Apple received a whopping 2 million pre-orders for the iPhone 5 in just 24 hours - trouncing the total wholesale of the first iPhone in just one day.
Apple also brought out the 5C - a cheaper model that came in a whole variety of funky colourways. The 5S came a year later, bringing with it Touch ID and slow-mo video.
Key features: 20% lighter and 18% thinner, lightning connector, Touch ID.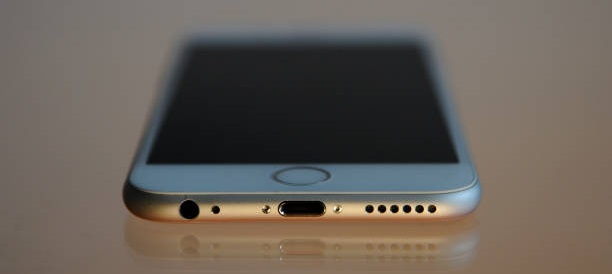 Starting price: £539
This year, a supersized option was on offer, dubbed the iPhone 6 Plus - boasting an impressive 5.5-inch display. The iPhone 6 also came with a 128 GB storage option, a whole 31 times the capacity of the first iPhone.
With the new Apple A8 processor, the iPhone 6 was faster and thinner than ever, featuring an increased battery life and a better camera to boot. Interestingly, the iPhone 6 is the most sold iPhone in history, with Apple flogging 222 million units.
The iPhone 6's S counterparts were released a year later, and hosted better cameras still, alongside improved speed and performance.
Key features: Apple Pay.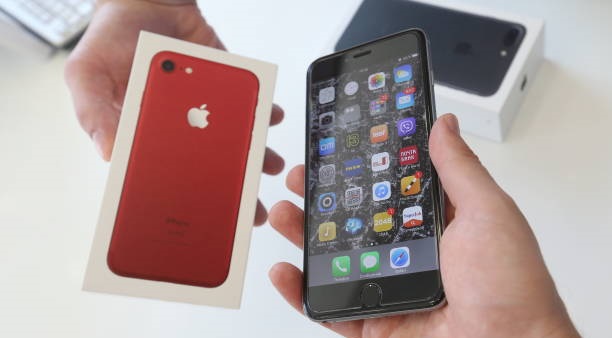 Starting price: £549
Sporting a very similar design, the iPhone 7 and 7 Plus were both water resistant and included stereo level audio. Controversially, the headphone jack was removed with this model, making way for Apple's wireless headphones, AirPods. Housing two new and improved rear cameras, and an impressive 256GB of available internal storage, the iPhone 7 wasn't necessarily a jaw-dropping upgrade, but it did pack a certain punch.
Key features: water resistance, better camera, better audio.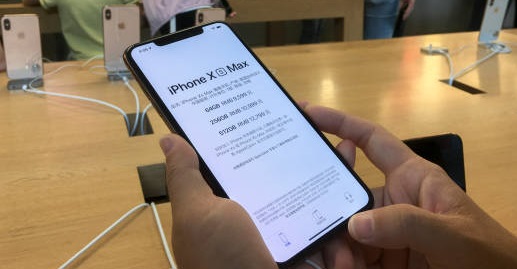 Starting price: £699 (8), £799 (8 Plus), £999 (X)
To mark their 10-year anniversary, Apple released three phones in 2017.
The most drastic change this year came with the iPhone X. Taking the home button away was a shock to the system for many users, but as is often the case with Apple, most competitors swiftly followed suit. Packed with an OLED display and wireless charging, the iPhone X is arguably the most stylish iPhone in Apple's repertoire.
In 2018, Apple released the XR, XS and XS Max - all slightly larger iterations of the original X, with the addition of Face ID and an upgraded processor.
Key features: better camera, Face ID.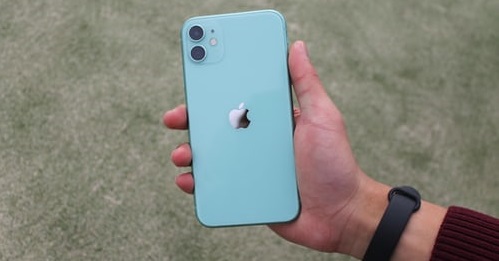 Starting price: £729
The iPhone 11 added a splash of colour to Apple's spectrum, with them now offering lilac, lemon and mint green options. As with all upgrades, the iPhone 11 had a new processor, the industry leading A13 Bionic, promising a longer battery life and a superb new camera. So superb in fact, the 11's camera is even primed to capture low-light environments, automatically triggering itself in gloomy locales.
Key features: Apple Arcade, dark mode, night shots.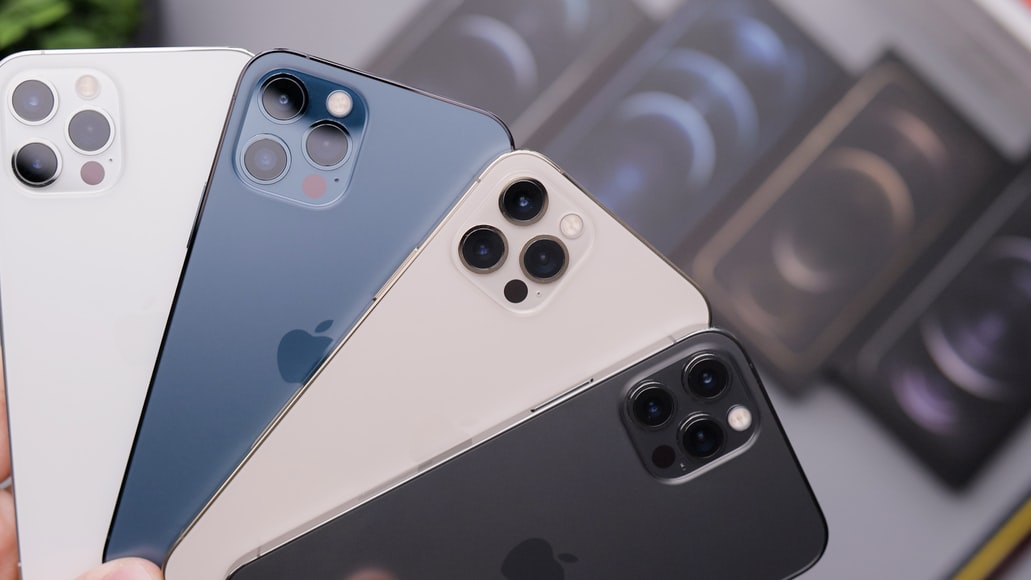 Starting price: £799
The iPhone 12 continued on a similar theme, this time enabling 5G connectivity and a squared-off, edge-to-edge design. Apple also released a Mini model this year, a pocket rocket of a phone at a petite 5.4 inches, harking back to the palm-hugging size of the iPhone 5 - a fresh addition after years of predictable size increases from Apple.
Key features: improved camera (as always), better battery life.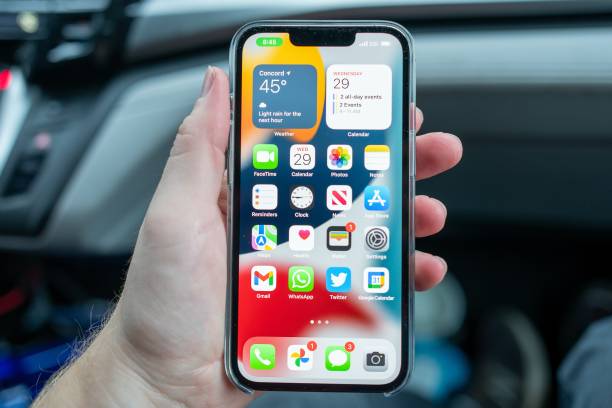 Starting price: £779
The iPhone 13 is the latest upgrade from Apple, launching in September 2021. Boasting an A15 chip, it's faster and more user-friendly than ever. As can be expected, the camera is top notch, the visuals are stunning, and its vibrant colours and ergonomic design makes for an all-round stellar piece of technology.
Key features: TrueDepth cameras, Macro photo and video (Pro models).
Sell your unused iPhones with Zapper
An incredibly successful and trendy consumer brand, Apple are undisputed leaders in the tech industry. With new innovations and upgrades going to market more or less every year, you may be looking to get rid of some old iPhones you have lying around to make way for something swankier. Why not sell them with Zapper – we accept a whole variety, not just iPhones. Pop over to our instant valuation page to see what you could earn from your unused phones today!