It's safe to say 2021 took inspiration from its predecessor and became another year for the history books. With COVID-19 still running rife, our everyday lives continued to be disrupted, but this time with a heavy dose of fatigue in tow. Books have been a fail-safe form of escapism for centuries, so it's no surprise the pandemic has caused people to turn to the bookshelves for some comfort. In 2020, despite high-street bookshops being closed for the majority of the year, over 200 million print books were sold – a number unbeaten since 2012, and we can expect similar stats for 2021. But, which books of 2021 came top of the class? Let's take a look at our favourites, and fear not, there's not a spoiler in sight!
Beautiful World, Where Are You, Sally Rooney
Released: 7th September 2021
Easily one of the most highly anticipated novels of the year, Sally Rooney's third book came off the back of the success of Normal People, her hugely popular 2018 novella. A firm favourite amongst any tote bag-yielding millennial in your life, Rooney's Normal People gave a peek into the lives of two Irish university students as they navigated their first steps into adulthood.
Introspective and vulnerable, Beautiful World, Where Are You continues in a similar vein. It follows two friends, Alice and Eileen, who are on the cusp of 30, and their respective relationships with Felix and Simon. As is customary with Rooney, her characters are multifaceted and relatable, combining witty dialogue with thoughtful discussions on class and the human desire for connection. If you're a fan of a good love story with undeniable depth, you can't go too far wrong with Beautiful World, Where Are You, or indeed, any of Rooney's works.
Awards: Winner of Goodreads Choice Awards Best Fiction
What the critics are saying: 'Written with immense skill and illuminated by an endlessly incisive intelligence.' – Irish Times
Released: 30th March 2021
Believe it or not, Ariadne is Jennifer Saint's debut novel, but with her sparkling prose and sharp insights, you'd be forgiven for thinking otherwise. If you're a fan of Madeline Miller's Circe and Song of Achilles, you'll be gripped by Saint's retelling of Theseus and the Minotaur told through a feminist lens. Ariadne is the mastermind behind Theseus' miraculous escape from the Labyrinth of Crete, and yet her story has historically gone untold. In giving her a voice, Saint reframes Ariadne's story, giving an age-old tale a modern revamp. Saint's Ariadne is fierce and independent, her writing effortlessly captivating both seasoned Classicists and Greek mythology newbies alike, and earning her a rightful spot on our list.
Praise for Ariadne: 'Saint's immersive novel thrusts the reader straight into the heart of Greek mythology with this wonderful reimagining of the story of Ariadne.' – iPaper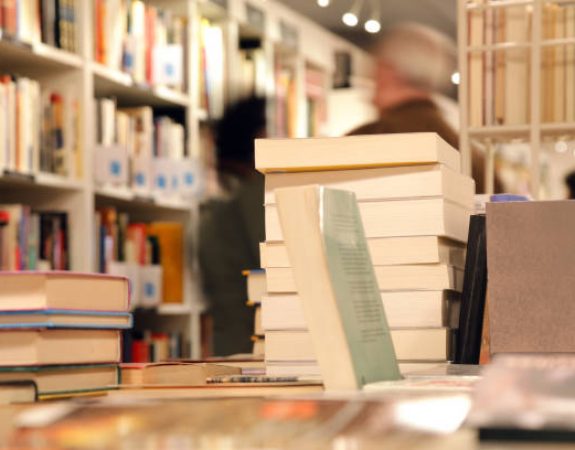 Open Water, Caleb Azumah Nelson
Released: 4th February 2021
Another highly successful debut novelist, Caleb Azumah Nelson's Open Water was lauded with praise throughout 2021. Azumah Nelson is a young Ghanain-British writer and photographer, who left his job at an Apple Store in London to take a chance on his writing.
Open Water follows the story of two young people as they fall in love, a familiar trope perhaps, but there's nothing ordinary about Azumah Nelson's novel. Told in second person from an unnamed Black British man, he adeptly explores issues of racism, elitism and masculinity in South London in the most immediate, and at times, confronting, way. Drawing attention to the expectations placed on Black men specifically to be emotionally tough, Open Water explores how such expectations can manifest in romantic relationships. Azumah Nelson's writing is stylish and perceptive, and Open Water is surely a classic in the making.
Awards: Costa First Novel Award winner
Critics comments: 'Lush, urban, black, British and beautiful' – Inua Ellams
The Lyrics, Paul McCartney
Released: 25th August 2021
Let's take a dip into the non-fiction world now, with Paul McCartney's brilliant 863 page tome, The Lyrics. A must-read for any Beatles fan, The Lyrics is an intimate foray into McCartney's lyrical biography, spanning a whole 64 years (intentional, Paul?). Jam-packed with a whole host of handwritten lyrics and photographs, McCartney talks us through 154 iconic songs, detailing his inspirations and many fresh personal anecdotes, so even the most clued-up aficionado can learn something new. From the familiar tales behind Let It Be and Eleanor Rigby, to lesser-known ditties like Tell Me Who He Is – which Paul himself had forgotten about – The Lyrics leaves no discographical stone unturned. Take a trip down Penny Lane and discover the backstory behind Paul McCartney's long and winding musical career with this treasure of a biography.
Awards: Waterstones Book of the Year winner
Don't just take our word for it: 'I know it all… or so I thought until I read Paul McCartney's magical treasure trove of a book… Touching… bountiful.' – Craig Brown

Klara and the Sun, Kazuo Ishiguro
Released: 2nd March 2021
No roundup of the best books of 2021 would be complete without Kazuo Ishiguro's hotly anticipated Klara and the Sun. Ishiguro is a master of speculative fiction, having proven his talent for creating mysterious narrative worlds with both Never Let Me Go and The Remains of the Day.
This is Ishiguro's first release after winning the Nobel Prize in Literature in 2017, and Klara and the Sun confirms exactly why he won it. Klara is an Artificial Friend, an AI controlled robot used to combat loneliness in children, but we discover early doors that her adopted family may have some sinister ulterior motives in purchasing her. The novel centres around themes of isolation and climate change, and explores the sheer lengths humans will go to to feel connected. As with all of Ishiguro's works, there's no spoon-feeding here – we're left to put the pieces together ourselves, resulting in a highly engaging page-turner. Interestingly, Klara and the Sun was written and conceptualised pre-pandemic, back in 2019, but the topics he covers are even more relevant in the current climate. Sharp and eerily pertinent, Klara and the Sun is a masterclass in writing, and ends our list on a pretty brilliant high.
Awards: Longlisted for the 2021 Booker Prize
The word on the street: 'A masterpiece of great beauty, meticulous control and, as ever, clear, simple prose.' – Sunday Times
Trade in your old books with Zapper
In a world full of uncertainty, reading can be a grounding life raft. Whether you're thinking of turning over a new page and kickstarting your reading habits, or if you're already a voracious reader who's whizzed through 2021's releases, it's always a great idea to start trading in your used and new books with Zapper. Make some room and keep your bookshelf bursting with new and exciting reads all with the help of Zapper – it's totally free!