One of the best ways to learn about climate change and how you can help save our planet is by reading about it! Today, we're listing our favourite books on the subject and delving into why exactly they deserve your attention. Whether you're a complete newbie or looking to brush up on your knowledge, we've got something to hit every spot. So, without further ado, let's take a look at our top picks.
The Uninhabitable Earth: Life After Warming by David Wallace-Wells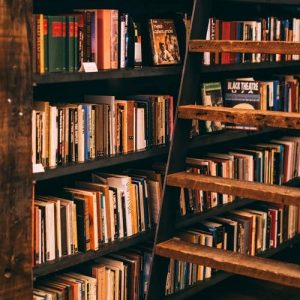 This 2019 adult nonfiction stemmed from an award-winning New York Times article which told readers why the climate crisis is much worse than we think. Giving us a projection of the rest of the century, it outlines the consequences and outcomes of a world that's reached the point of no return. Spoiler alert: it isn't pretty.
What is its focus?
The Uninhabitable Earth explores various futures the Earth can expect across temperature ranges, specifically concentrating on the effects of climate change on humans: disease outbreaks, displacement, famine, increased geopolitical conflict, just to name a few. While it does offer solutions, the main focus is laying out the facts, no matter how hard they are to swallow. If you want to get to grips on why experts are calling it the climate crisis, not the climate afterthought, this is the book for you.
Why is it important?
You can't help but feel impacted by every word of this novel. With each page an abject horror as it reveals a new fact, statistic, and inevitability that rings home the fact things are much, much worse than we realise. The Uninhabitable Earth has been described as alarmist, but as The Economist put it: "he [Wallace-Wells] is alarmed. You should be too." This book feels like it's grabbing you by the shoulders and giving you a good shake. It isn't pleasant, but it's a hell of a wake-up call.
Parable of the Sower by Octavia Butler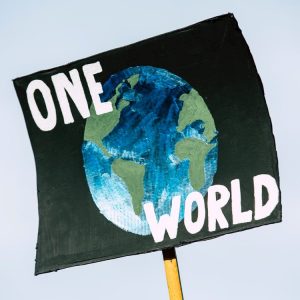 This 1993 science-fiction novel is the first in the Earthseed duology, centring around a near-future America on the brink of social collapse. A combination of global warming and economic disparity has left the country in tatters. It outlines a dystopia that seems eerily possible – and probable – should we not act.
What is its focus?
This is both a character study of our protagonist Lauren, gifted with hyper-empathy, and an exploration of the dystopia she's living in. Butler makes sure to point out that the current state of society has not just been established by a dwindling planet, but through the selfish and greedy actions of those at the top. Despite this, there's overwhelming themes of growth, community, and the power of hope that run strong throughout.
Why is it important?
Parable of the Sower explores climate change not just through an environmental lens, but through the socio-economic fallout that undoubtedly comes with it. It balances speculative fiction and social commentary to give readers a powerful entry point into the real-world conversations surrounding it. As Butler emphasises, global warming doesn't just affect temperatures and the weather – it's so far reaching that it impacts every facet of our society.
World Without Fish by Mark Kurlansky and Frank Stockton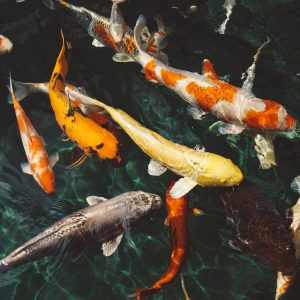 This 2011 nonfiction book for kids is a fast-paced account on sea life and fishing, interspersed with a charmingly illustrated graphic novel following a fisherman and his daughter. It's proved such a powerhouse in this neck of the publishing woods, it's been implemented in school curriculum and enjoyed by both kids and adults alike.
What is its focus?
As you can guess by the title, it's all about fish. Namely, the critical role they play in our ecosystem and what would happen if they disappeared. It covers everything you could think of, packaged in an incredibly concise, engaging, and accessible way. Each chapter offers an array of history, causes, effects and solutions, namely the consequences of industrialised fishing and how plastic and climate change is affecting the health of the oceans.
Why is it important?
The phrase, "each generation brings progress," springs to mind when we think about reversing the effects of climate change. By introducing children to the concept of sustainable fishing and using less plastic, it's gearing them towards a more considerate and proactive future. As World Without Fish details not only the path we're on, but the path we should take when it comes to how we treat our oceans, we find that a pretty invaluable lesson. One that many adults will, too.

Saving Us: A Climate Scientist's Case for Hope and Healing in a Divided World by Katharine Hayhoe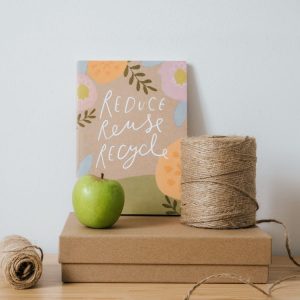 After the previous books on this list, Saving Us acts as a bit of a palate cleanser. This 2021 adult nonfiction is a fascinating, multi-layered exploration of science, faith and human psychology written by both a climate scientist and motivational speaker. It flips between real world examples and the author's personal anecdotes, providing you with a toolkit of ideas and strategies to lower your carbon footprint.
What is its focus?
It's taking something as big as climate change and putting the focus on you – the reader. Specifically, how you can break the barrier of tribalism and complacency and simply talk to others about the climate crisis. Most books about climate change tend to attract readers who are already interested in the subject, whereas Saving Us seeks to bridge the gap and act as both an introduction and solution. It's not simply a workbook of things to do; it's providing you with meaningful ways to engage in the often-awkward conversations around climate change, and what you can implement in your daily life to make a difference.
Why is it important?
Saving Us is a great pick for those looking for a bit of climate optimism. Environmental nonfiction can invoke some doom and gloom, and consuming too much of it can unfortunately have the opposite effect of the authors' intentions. This might leave you with a feeling of what's the point of even trying to fix things if it's already this bad? While the facts and urgency remain the same, Saving Us presents its argument in a way that evokes hope rather than fear – and that's important.
Help save the planet with Zapper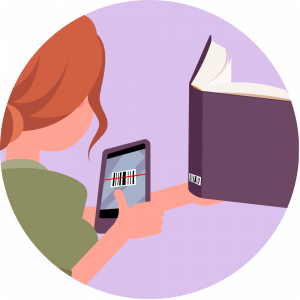 It's a bold statement, we know, but recycling is one of the best things you can do to fight climate change. If you have old books gathering dust, why not trade them with us and earn some quick cash while you're at it? It's easy and totally free, simply download our app or check out our homepage to learn more. Unlike other book-trading sites, Zapper never turns away an item that doesn't have resale value. Instead, we'll either donate it or have it repurposed into something new. That way, you're reducing the amount of waste that ends up in landfill and freeing up your bookshelf for all of these amazing titles.