Let's set the scene – you've had a busy day full of agitating alarms, irritating emails and cruel commuting. You're finally in the comfort of your own home, slumped on the couch, popcorn at the ready. But, what to watch? Streaming services give us a sea of options at our fingertips, but too much choice isn't always a good thing. It's actually been proven to stress us out – and that's not going to do anything to alleviate your rubbish day, is it? Sometimes, returning to an old favourite is the perfect balm for decision fatigue. Let's run down our top ten most binge-worthy TV shows.
Streamed on: Netflix
Release date: 15th July 2016
This one needs no introduction. Stranger Things is everywhere, and with horror behemoths Stephen King and Guillermo del Torro in its lengthy list of celebrity fans, you're sure to be in for a good time. Or rather, a teeth-on-edge, hiding-behind-a-cushion-in-fear kind of time. With a few laughs thrown in for good measure.
Stranger Things is set in Hawkins, a sleepy town in Indiana, in the early 1980s. A young boy – Will Byers – goes missing, and the show follows the increasingly strange, supernatural events that ensue, headed by the mysterious Eleven. It's packed with unexpected character arcs, stomach-turning demons, heart-warming friendships and a stellar soundtrack full of throwback tunes (we're looking at you, Running Up That Hill).
If you loved Stranger Things, give these a try: Twin Peaks, The X-Files, The Fear Street Trilogy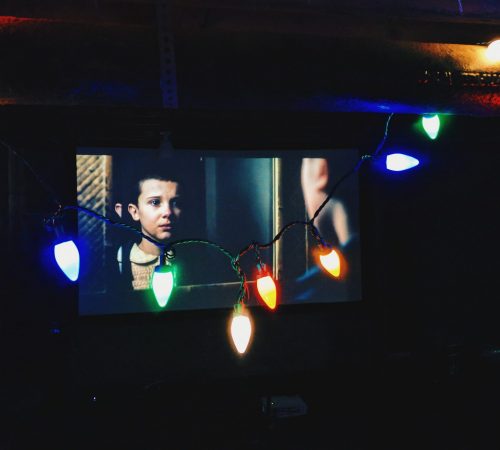 Streamed on: BBC iPlayer
Release date: 26th April 2020
Ironically, Normal People was released whilst the world was anything but. Spring 2020 popularised many things – Dalgona coffee, TikTok dances and Joe Wicks' P.E. lessons to name a few, but none had quite the lasting cultural impact of Connell's neck chain in Normal People. Rather symbolic of the show at large, a subtle everyday piece of jewellery caused an unanticipated stir, urging many a twenty-something man to hop on ASOS for a replica.
The show centres around Marianne, a misunderstood outcast, and Connell, a popular but troubled young man, as they navigate high school and university life in 2010s Ireland. It's delicate yet powerful, self-aware but never patronising, and intimate in a way few shows can properly pull off. Just make sure you have some tissues on hand.
If you loved Normal People, check these out: Conversations with Friends, Everything I Know About Love, Girls

Streamed on: Amazon Prime
Release date: 26th April 2017
A brilliantly executed dystopian thriller, The Handmaid's Tale imagines the United States in the grips of a brutal totalitarian regime. Based on Margaret Atwood's 1985 feminist classic, The Handmaid's Tale is not for the faint-hearted – at times it's utterly harrowing, yet somehow, it's totally impossible to look away.
Centring around Offred – her name a portmanteau of 'of' and 'Fred' – in a near-future world where a fertility crisis has struck. Things may seem a little far-fetched at times, but famously, Atwood didn't include anything in her novel that hasn't happened at least once, somewhere – and as the show is pretty faithful to the book, it remains as eerily real.
Shows like The Handmaid's Tale: Black Mirror, The Man in the High Castle, Lost
Streamed on: BBC iPlayer, Amazon Prime
Release date: 21st July 2016
If you're in the mood for a slightly sinister chuckle, Fleabag, with its dry asides and cringey conundrums, will certainly fit the bill. Phoebe Waller-Bridge is a screenplay knockout, but here she shows that her acting props are also second-to-none.
Fleabag is a Londoner in her thirties, a witty but awkward character who finds herself in a never-ending array of calamities. A dysfunctional family and a tangled love life see her navigating some uncomfortable situations, with her fourth wall-breaking winks and eyerolls making her all the more endearing. Fleabag is progressive and quirky, and if its slew of BAFTA and Emmy nominations don't already solidify it as a bingeworthy masterpiece, we're throwing in our two-pence too.
If you enjoyed watching Fleabag, try these: Crashing, I May Destroy You, After Life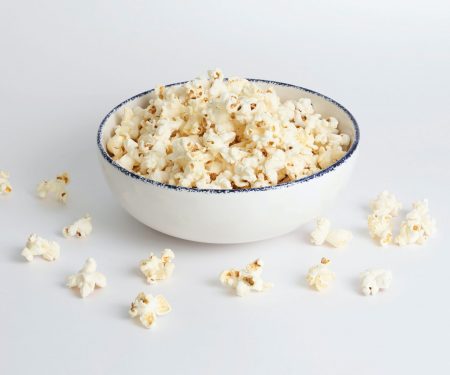 Streamed on: Sky Go, Now TV
Release date: 17th April 2011
You knew it was coming. Regardless of how the show ended, Game of Thrones is undeniably watchable, often excellent, and still a total must-see. George R. R. Martin's intricate stock of complex characters and mythical creatures are brought to life in this HBO juggernaut. Martin, famously, didn't create a formal outline when writing his A Song of Ice and Fire novels – a traditional writing faux pas perhaps – but when translated to screen, it has the brilliant effect of leaving the viewer guessing.
Summing up GoTs plot in a few words is no mean feat, but in a particularly nutshelly nutshell: it follows nine noble families as they fight for the Iron Throne, all whilst an ancient enemy looms in a faraway land. It's shocking, political, raunchy, and endlessly intriguing – and if you haven't already dipped your toes into the fantastical world of Westeros, now's the time.
Already seen GoT? Give these a whirl: Carnival Row, Westworld, The Tudors
Streamed on: Netflix
Release date: 5th October 2000
A slight change of pace now as we move onto Amy Sherman-Palladino's beautifully family-friendly Gilmore Girls. This wholesome noughties show will have you wanting to move to a small town, order a greasy pizza, and drink enough coffee to sink a small ship – all whilst muttering every niche pop-culture reference in your repertoire.
Mother and daughter duo Lorelai and Rory Gilmore live in the idyllic Stars Hollow – a leafy, sepia-drenched haven where everyone knows everyone. It's charmingly low stake. There's no fire-breathing dragons with this one – the climax of an episode may be a rowdy town meeting or the girls being snubbed at a Snowman Building Contest – but that's the beauty of it. The Gilmores are quick-witted, completely gorgeous and relatably flawed, and with its line-up of eccentric characters and lively repartee, Gilmore Girls is the ultimate binge watch.
If you already love Gilmore Girls, watch these: Jane the Virgin, Schitt's Creek, The Marvelous Mrs. Maisel

Streamed on: Disney+
Release date: 5th October 2011
Straight from the twisted minds of Brad Falchuk and Ryan Murphy comes the dark anthology series American Horror Story. They may have also brought us Glee, but with its gruesome plots and depraved characters, it's a far-cry from the all-singing, all-dancing high-school drama.
Each series brings something different – one minute we're in an ex-Nazi doctor's asylum, then a New Orleans witches' coven, and before we know it, we're in the middle of an apocalyptic nuclear winter. AHS plays with all the familiar horror tropes: haunted houses, found footage, and vengeful spirits – and takes them to a whole other level of bizarre. There's tonnes of messed-up stuff going on, so whatever gives you the creeps, you're sure to be catered for.
Shows of a similar sort: The Haunting of Hill House, Ratched, Scream Queens, Bates Motel
Streamed on: Disney+
Release date: 12th November 2019
Disney+'s flagship series, The Mandalorian, pretty much epitomises bingeworthy. The Star Wars spin-off came to the UK in March 2020 – making it the perfect time and perfect show to watch in rapid succession. With an average episode budget of 15 million, The Mandalorian of course delivers visually – with lifelike monsters, spaceships and droids abound – but the show also has a complex and heart-warming running thread.
Pedro Pascal's Mandalorian is a nameless bounty hunter, who spends his days scouring a lawless post-imperial galaxy. Pascal manages to do a lot with a little, as being mainly faceless throughout the series, a slight turn of head and a well-delivered line become his bread and butter. The somewhat ascetic Mandalorian meets his match in the lovable Baby Yoda, and if you haven't already seen this show, you've certainly seen the memes. To put it bluntly: watch it, you must.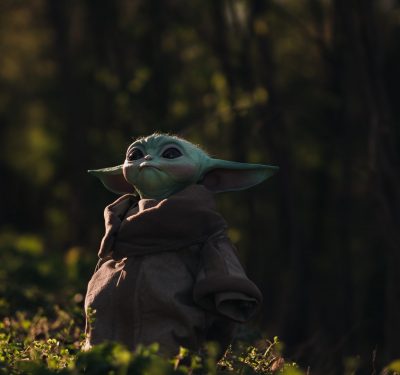 Already binged The Mandalorian? Try these: The Book of Boba Fett, Firefly, The Witcher
Streamed on: Netflix
Release date: 11th January 2019
Sex Education is about two high-school students, Otis and Maeve, who set up an afterschool sex education clinic. Otis' mum is a sex therapist, and whilst this is the cause of some embarrassment, he turns it into a positive by dispensing all his osmosis learning onto his classmates.
It's the perfect mix of silly light-heartedness and poignant, important themes. Basically, it's the sex education we all deserved, wrapped up in a delightfully eye-catching world of 70s ochres, 80s blazers and 90s band tees. Touching everything from body image, to consent, to the pitfalls of first relationships, this show is brilliantly all-encompassing and will entertain both teenagers and adults alike.
Shows akin to Sex Education: Heartstopper, The Sex Life of College Girls, Awkward
Streamed on: Netflix
Release date: 15th February 2019
Based on the Dark Horse Comics series written by Gerard Way and illustrated by Gabriel Bá, this spirited superhero jaunt revolves around the Hargreeves family – an abnormal collection of siblings with various powers, from super-strength to telekinesis.
Due to some unexplained supernatural event, they're born at the same time to mothers who mysteriously become pregnant and give birth all on the same day. They're then adopted by a bonkers billionaire who hopes to mould them into an unstoppable superhero team, capable of saving the world. Tune in to see if they're successful…
For a similar feel, check out: Runaways, The Boys, The Tick

Sell your old box sets and DVDs at Zapper today
If you're a streaming convert, you're in good company. With the average UK household spending £444 per year on television services, the way we consume media has changed massively over the last decade. You may have a collection of old box sets you've binged time and time again – selling or recycling them with us at Zapper will guarantee them a second life.