Decluttering your home? What better place to start than your CD collection which has, no doubt, been gathering dust for the past decade or so. Rather than just throwing it out, we'll be showing you eco-friendly ways of CD disposal, so you can help yourself whilst helping the planet. So, before we take you through the best ways of getting rid of your old discs, let's take a closer at why more and more of us are cutting ties with our once beloved collection.
Why you should get rid of your CD collection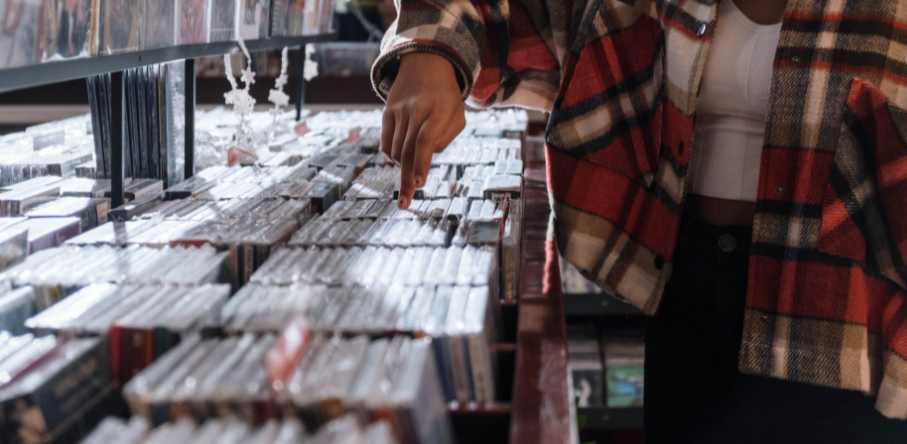 Sentiment aside, it's safe to say that CDs don't add much to modern life, with the astronomical rise of digital streaming services transforming the way we consume music. Doubling in users since 2017, Spotify continues to reach new heights, scoring 172 million users this year. And it doesn't end there – Apple Music boasts an impressive 72 million subscribers, with Amazon Music weighing in at a close second with 55 million (both statistics from 2020). This goes to show that we'd much rather have 24/7 access to music via a convenient app on our phone, rather than having to mess around plugging in the CD player.
Top 6 ways to get rid of your CD collection
There are a number of ways to throw out your CD collection, without it harming your pocket or the planet, including:
Donate to a library or charity shop
Donating your collection is a speedy way of throwing out your old CDs. Some local libraries still accept them but, if you're looking for a faster route, you can just head to the nearest charity shop. Providing the discs are in good condition, local organisations will be more than willing to take them off your hands. Although CDs may no longer be the most popular way of listening to music, many people still love collecting them. Who knows, maybe one of your CDs has been on the wish list of a music fan for quite some time!
Enquire at your local record store
Going to a record shop is always a relaxing way to spend a Saturday afternoon, so why not take your CD collection and try to get it rehomed whilst you're there? They may offer you cash or a swap – it depends on the store in question. Alternatively, if you're not much of a record-store-goer, it's probably worth phoning up beforehand to save a wasted journey. Just make sure you have a list of your old CDs at hand so you can reel them off easily.
Swap or sell your CDs on social media
Social media can be a useful tool for swapping or selling your collection. Whether you post on your private Instagram to family and friends or opt for a more public platform, like Facebook Marketplace, there's a good chance someone out there will be interested in your old discs.
Make a mixtape
Mixtapes are a fun and retro gift idea sure to add a personal touch to any special occasion. Whether it's for your partner or best mate, going to the effort of making a physical mixtape is always a thoughtful gesture. Simply make an iTunes playlist and record over one of your CD's. Package it whichever way you like but, in true 80's style, don't forget to write the name of the recipient on the disc in a Sharpie. Learn more about recording over CD's on the Dummies website.
Arts and crafts
For all the teachers, parents and craft enthusiasts out there, why not get creative with your CD collection and turn art into more art. Not only is it a fun activity, but it's an eco-friendly way of reusing your CDs, instead of them going to waste. There are endless avenues you can go down with this, from sparkly sun catchers to a mini photo album (case included!). Check out this page for some CD-inspired craft ideas.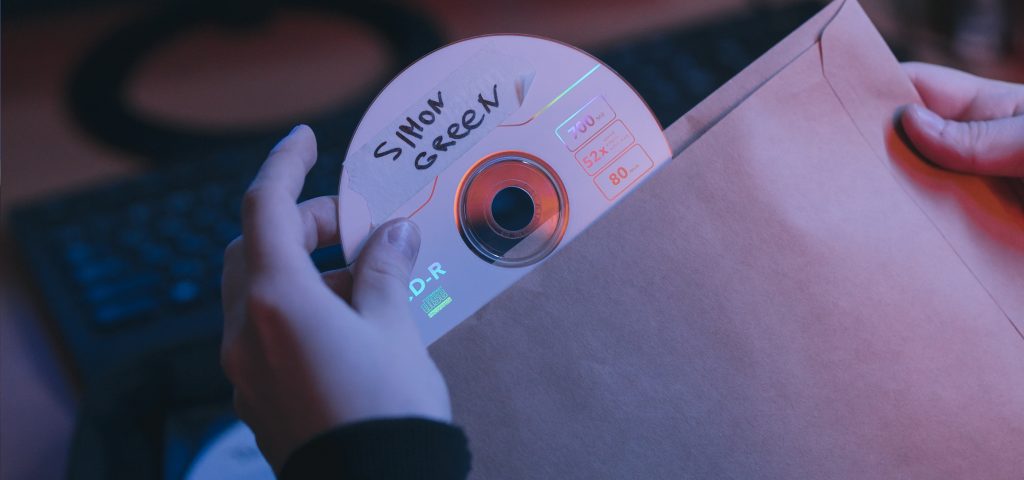 Sell online with Zapper
If you're looking to get cash out of your CD collection, online trade-in platforms are by far the quickest way to do so. With Zapper, all you have to do is head over to our homepage or use the app to tell us the barcode of your CD. From there, we'll give you an instant valuation in a matter of seconds, so you know exactly how much money you'll earn from the sale. After you've sent us your CDs, we'll start the process immediately and get your money to you as fast as we can – it really is that easy. We also have a recycling feature that you can switch on or off – turned on, we will give you a recycling guarantee that means, if your CDs are not sold, they won't be sent to the landfill. Either way, Zapper is a hassle-free, eco-friendly way to get rid of your CD collection. Head over to our homepage or download the app to get an instant quote now.