Anyone with an eye on the tech world is aware of how fast it moves. Each year brings with it swathes of techy innovation – new features, designs and software to satiate even the most voracious of gadget geeks. Our need for new and exciting technology continues to become more and more ingrained in our society, and 2022's offerings prove that phenomenon is still going strong. Here, we're running down the top tech released to market in 2022, including smartphones, smartwatches and headphones alike.
Best Smartphone: Apple iPhone 14
Launch date: September 7th, 2022
Price: starting at £849, Apple.com
What's new in a nutshell: The Dynamic Island, new 48-megapixel camera, A16 Bionic chip, Always On display, improved battery life
Greg "Joz" Joswiak, Apple's Senior Vice President, unveiled the new iPhone 14 at their 'Far Out' event in September 2022. Starting at £849, the iPhone 14 and 14 Plus are Apple's new 'affordable' flagship products, with their Pro and Pro Max versions the more exclusive (read: expensive) in the range. The new iPhone features an identical design to the 13 models – flat edges, surgical grade stainless steel, and a glass back for wireless charging.
So, what's new? Well, Apple have upped the ante in their usual arenas – a better camera, longer battery life and a powerful new chip are all standard fare at this point. Its new Always-On display keeps need-to-know info front and centre without needing to tap the screen. On the more expensive models, Apple's ditched the black notch at the top of the screen, and instead introduced the Dynamic Island, an innovation they dub as 'both hardware and software, and something in-between.' An interactive cutout that bubbles up alerts, notifications and prompts – the Dynamic Island adapts to your personal usage of the iPhone.
Coming in black, silver, gold and a new deep purple shade, the iPhone 14 promises the very latest and greatest in smartphone technology.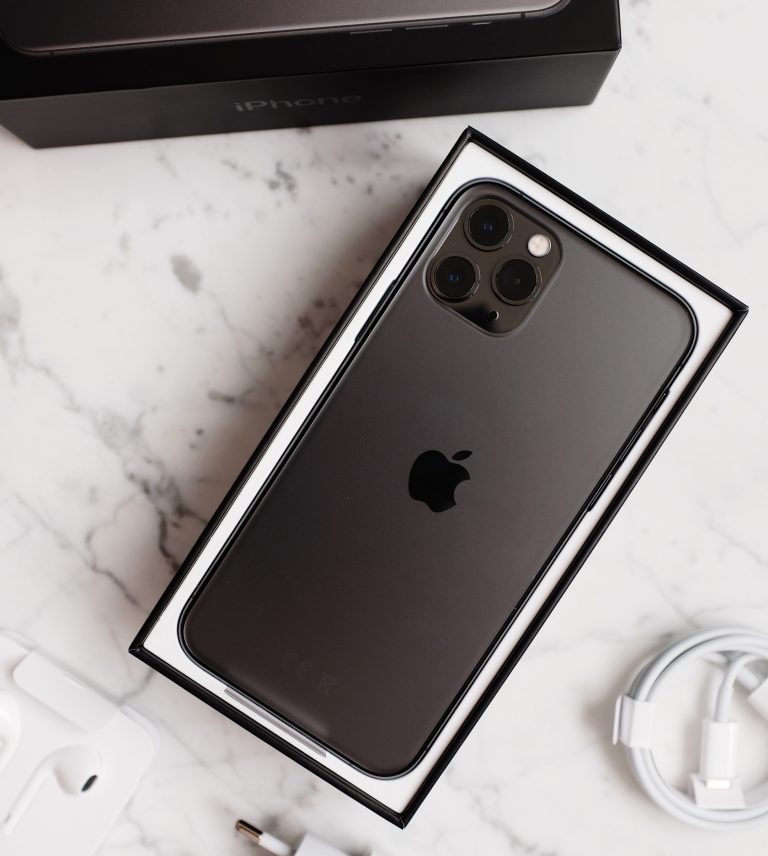 Best Digitiser: The Moleskine Smart Writing Set
Launch date: February 23rd, 2022
Price: £229, Moleskine.com
What's on offer?: Bluetooth and app connectivity, email and cloud auto-upload features, seamless analogue to digital transfer
Love the digital convenience of a tablet but prefer the authenticity of pen-to-paper note taking? The quintessential journal brand first launched their digitiser in 2016, but their 2022 upgrade features an even more premium design and the lightning-fast technology to match. Made up by the Moleskine Pen+ and their Paper Tablet, this clever device transforms your handwritten notes into digitised copies, sent straight to the Moleskine app. From there, they're able to be converted into PDFs and shared wirelessly.
Half digital and half analogue, the Smart Writing Set's page-to-screen technology allows you to view notes simultaneously on a smart device, as you're taking them in real-time. This is perfect for students and professionals alike, as the Smart Writing Set means you can take physical notes in lectures and meetings without having to type them up afterwards. You can share, search, and edit those notes in a flash.
The only drawback is its reusability. The Moleskine Paper Tablet acts very much like a normal notebook, in that once it's been written on, it's more or less there to stay. Each separate notebook is around £20 for 173 pages which, depending on your scribbling needs, should last a few months.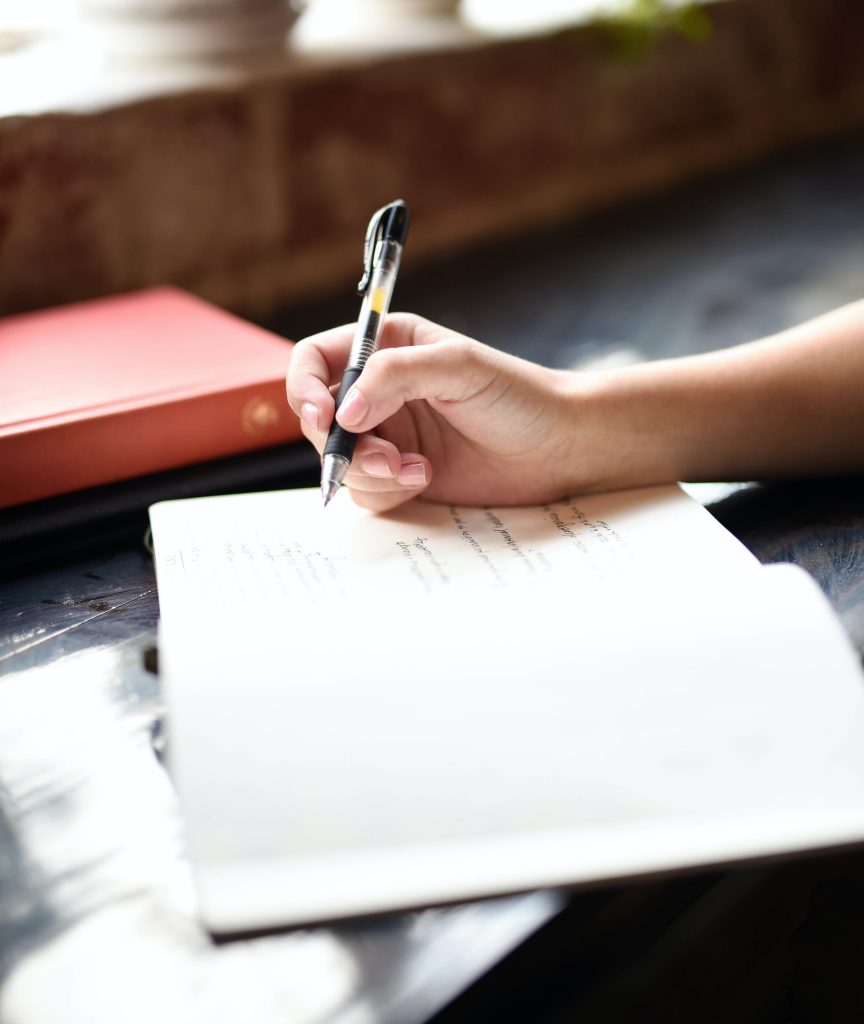 Best At Home Fitness: Peloton Guide Strength Trainer
Launch date: April 11th, 2022
Price: starting at £275, onepeloton.co.uk
What's on offer?: Space-saving design, personalised workout recommendations, rep tracking technology
Peloton's first piece of strength hardware; this handy device is eerily reminiscent of a clip-on webcam straight out of the noughties – but fear not, aesthetics is where this comparison ends. The Peloton Guide is small, compact, and connects to a smart TV. So, unlike its somewhat cumbersome spin bikes, this piece of Peloton kit is great if your living quarters are on the smaller side – all that's needed is a room with a TV and some space to work out in.
Designed to combine the best elements of yoga, Pilates and strength training, the Peloton Guide's workouts are centred around building muscle and core stability. The wide-angle camera allows you to see yourself on screen next to an array of specialised instructors – aiding motivation, guaranteeing correct form, and monitoring progress.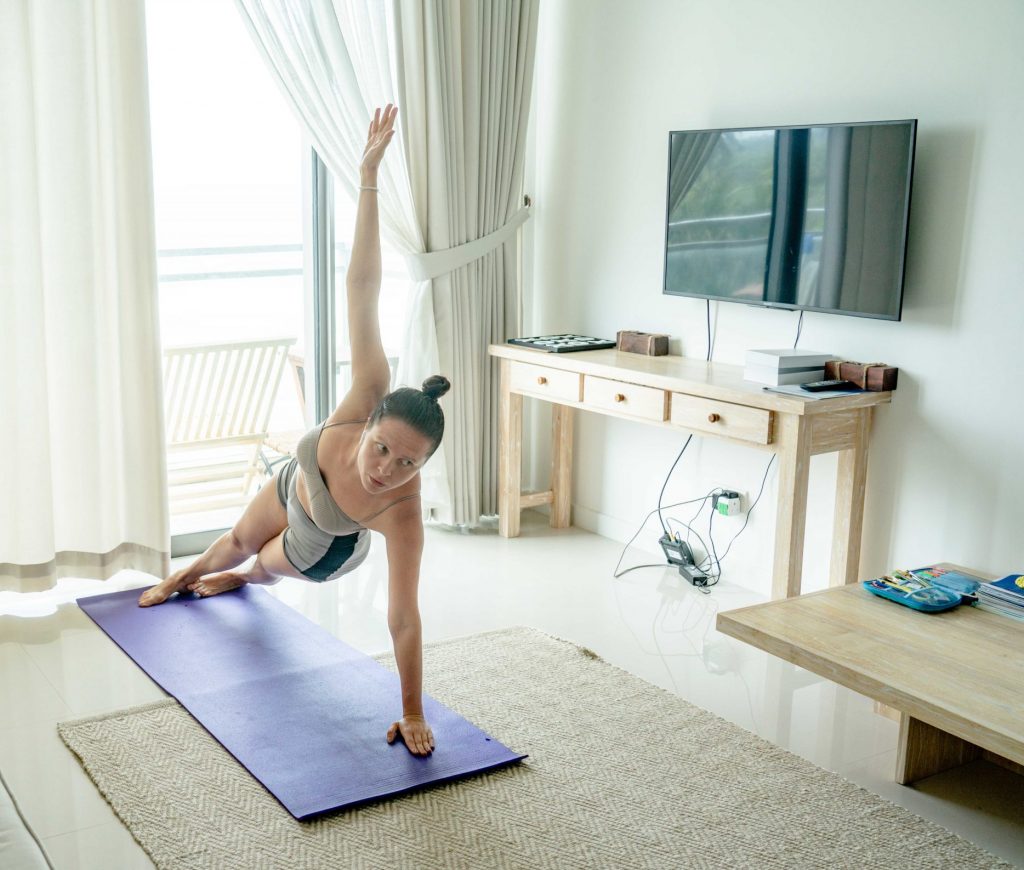 Ever lose count of your reps whilst working out? If you're anything like us, keeping track of counting alongside, well, just making it through a difficult set in one piece, is one complication life could do without. The Peloton's handy Rep Tracker does all this for you, so all of your mental and physical energy can be directed where it's needed most. With a super-smooth interface and sophisticated AI technology, the Peloton Guide aims to get you up and moving all from the comfort of your own home.
Best Headphones: Sony WH1000XM5
Launch date: May 20th, 2022
Price: £349, sony.co.uk
What's on offer?: Market leading audio, a lighter, more minimalist design, top tier noise cancellation
Over-the-ear headphones have really seen a boom this year. Whilst there's still an undeniable charm of a wired headphone, the turn to the over-ear look is a nod to the 80s and 90s – highlighting an interesting crossover between fashion and technological trends. With style icons Bella Hadid, Dua Lipa and Instagram sensation Matilda Djerf rocking them at every turn, over-the-ear headphones are back, and here to stay… at least for a while.
Whilst Apple's AirPod Max models are certainly top of the techsessory list, aesthetics is not all that's on our agenda here. On the basis of sound quality, looks and affordability, Sony's WH1000XM5s take the lead. An upgrade on their 2018 WH-1000XM3 model, the new set offers market-leading audio across the lows, mids and highs, alongside top-notch noise cancellation. What's more, Sony's headphones are more compatible with a range of devices – whereas Apple's counterpart will certainly lack on Android devices.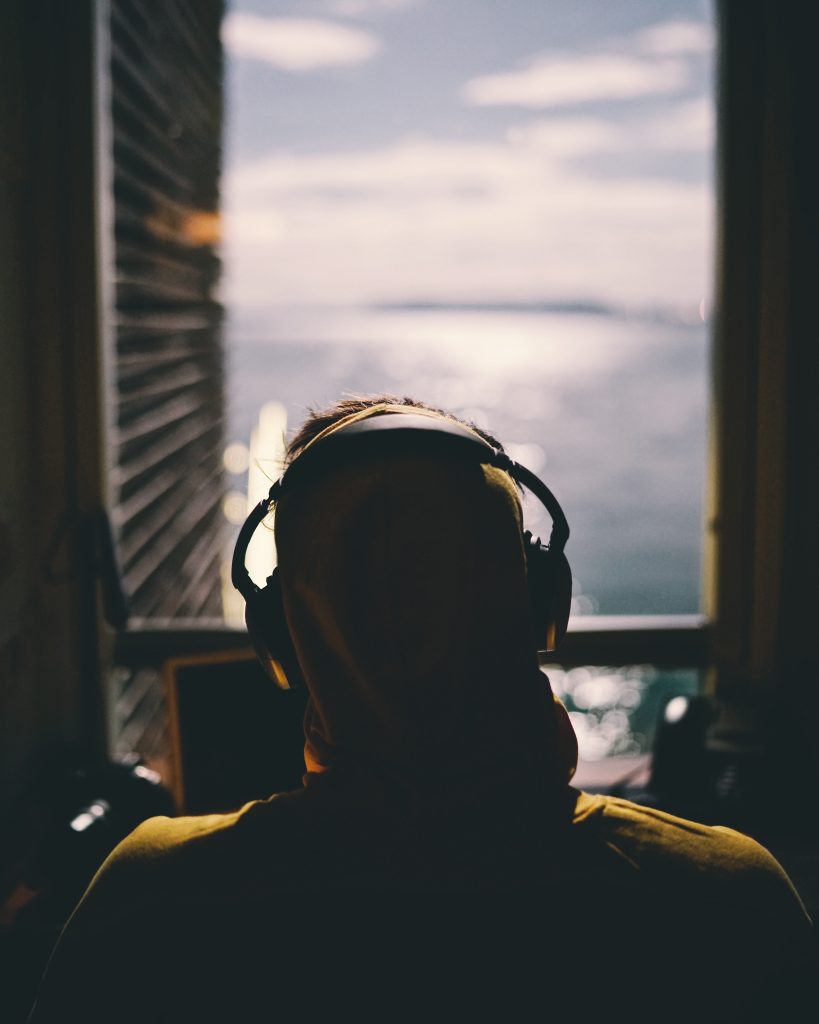 With an impressive 33 hours of battery life, they're a commuter and fitness junkie-friendly headset that only takes around 3 hours to fully charge. With impressive noise attenuation to 1kHz, low frequencies will be reduced to around an eighth of their original sound – making it easy to block out external noise and concentrate on your current read or stay focused during a workout. Coming in at a reasonable £349, Sony's WH1000XM5 headphones are industry leading and built to last.
Best Smartwatch: Fitbit Versa 4
Launch date: 23rd September 2022
Price: £199.99, fitbit.com
What's on offer?: New and improved multi-path optical heart rate tracker, Google Wallet and Maps, automatic exercise tracking, games and challenges
Sometimes you're up for a blood pumping gym session full of aerobic, weight and agility training. Other times you're just… not. The new Fitbit Versa 4's Daily Readiness Score tells you if you're up for a challenging gym sesh or whether you'd be better suited to taking a recovery day. This is all worked out from your Fitbit's data – your heart rate, activity levels and sleep patterns from previous days amalgamate to give you an in-depth day-to-day evaluation.
The new Versa also allows more activity tracking than ever – including kayaking, CrossFit, dance, skiing and HIIT. Now supporting Google Wallet and Maps, its built-in GPS makes leaving your phone at home easy. Sporting a similar lightweight design to its predecessor, the Versa feels comfortable and non-restrictive during even the most strenuous of workouts.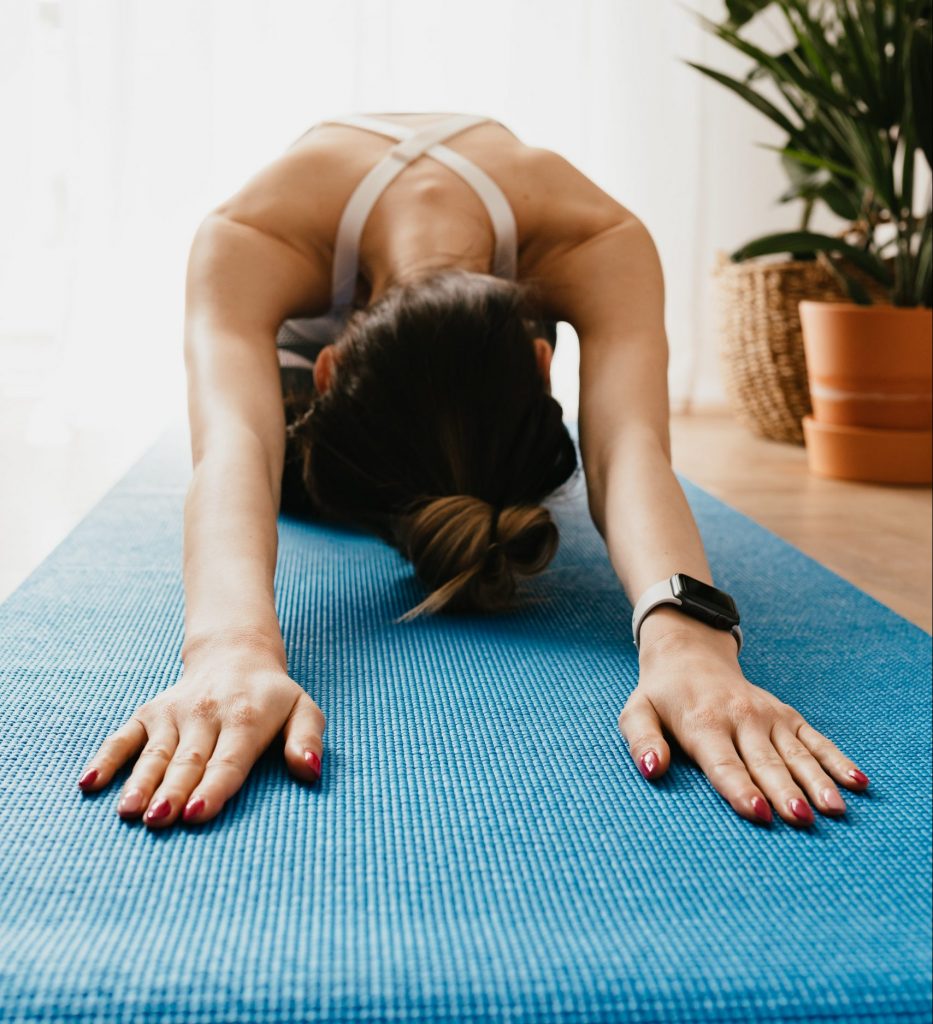 What's next for tech?
As ever, it's hard to say what exactly is around the corner in the tech world. Leading companies are renowned for keeping their cards close to their chests – and with such fierce competition in most markets, it's clear to see why.
Some tech we're excited about include the rather apocalyptic-looking Dyson headphones, with their in-built air purifier. Similarly, the PlayStation VR2 is set to come out early 2023 and promises to be a pretty sizable leap forward for virtual reality gaming.
Sell your unwanted tech with Zapper
For better or for worse, the world of tech moves alarmingly fast. Whilst technological innovation is not a bad thing, having a heap of devices you bought convinced they'd change your life – and didn't – lying around isn't always ideal. In fact, a study by e-waste group Repic estimate there's around 20.7 million unused but working electricals sitting in homes across the UK. Here at Zapper, we buy a range of used electronics, like mobile phones, gaming consoles, tablets, cameras and more – so you can free up some space and enjoy a pretty penny or two in the process.