After a somewhat underwhelming year for video games, 2022 is certainly looking to make up for it. With a whole host of exciting new games set to be released, there's something available for every gamer. From action-packed adventure to thrilling racing simulators, gamers will be spoilt for choice next year. So, let's take a look at some of the most anticipated games set for release in 2022.
Elden Ring
Release date: 25th February 2022
Platforms: PS4, PS5, Xbox One, Xbox Series X/S, Windows
Possibly the most hyped-up video game for next year, Elden Ring seems set to become a fast favourite amongst gamers. Originally slated for release in January of 2022, this highly anticipated, open world RPG is easily one of the biggest games on our list, but will it live up to the hype?
Packed full of action and adventure, Elden Ring promises multiple quests and challenges along the way. With mounted combat and a stealth system that acts as a core gameplay element, this fantasy role-playing game certainly sounds like the whole package. Plus, with the mighty Souls series creator, Hidetaka Miyazaki acting as director and everybody's second favourite fantasy novelist (nobody comes close to Tolkien!), George R. R. Martin on board, Elden Ring sounds like a gamer's dream come true. We'll just have to wait until February to find out.
Dying Light 2 Stay Human
Release date: 4th February 2022
Platforms: PS4, PS5, Xbox One, Xbox Series X/S, Nintendo Switch, Windows
From one open world to another. Dying Light 2 Stay Human is the long-awaited sequel to 2015's original. After a reveal at E3 way back in 2018, we can finally see the light at the end of the zombie-infested tunnel, with a release date set for early 2022.
Taking place 15 years after the first game, Dying Light 2 boasts the same style of gameplay we all loved – parkouring our way around an apocalyptic wasteland trying to kill zombies. Featuring stunning graphics, an urban landscape and choice-driven storytelling, this sequel is ramping up to be better than the original. Day and night cycle gameplay returns, with greater scope for more parkour moves – double that of the first game, in fact. Not to mention 50 new combos for upgrading weapons and a paraglider to add to your arsenal. Despite a few development issues at the start, Dying Light 2 is getting released in 2022, so you don't have to wait too much longer to start jumping across rooftops and setting traps for those pesky zombies.
The Legend of Zelda: Breath of the Wild 2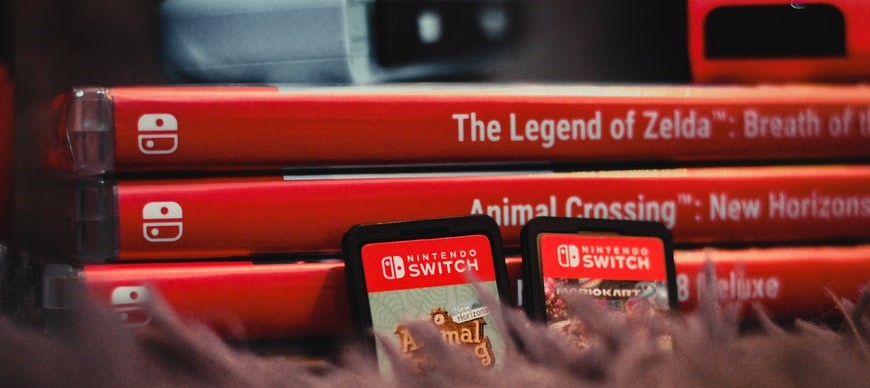 Release date: 2022
Platforms: Nintendo Switch
After winning Most Anticipated Nintendo Game at the E3 2021 Awards, it's safe to say that The Legend of Zelda: Breath of the Wild 2 is one of the biggest upcoming video games of 2022. But will it deliver? Unfortunately, with no official release date, we're not entirely sure how much longer we might be waiting for this one. Nintendo have confirmed we'll be able to play it come next year; the question is how far into next year will that be?
Exclusive to Nintendo, there isn't much we know about this game since everything is still being kept under wraps. What we can expect, is the same massive, open world feel of its predecessor as well as new floating islands to further expand the world we all know and love. As Nintendo's flagship game, will the sequel be released alongside a second-generation Switch console? If rumours are to be believed, this could be the case, but maybe don't hold your breath too much. There's still so much we don't know about this one.
Gran Turismo 7
Release date: 4th March 2022
Platforms: PS4, PS5
A slight shift in gears here, with Gran Turismo 7 slated for release in March next year – a little later than originally expected. Despite its title, this is actually the eighth instalment of this franchise and is also set to be the first multi-console version of the series too.
A fan favourite, every Gran Turismo follows the same format – a thrilling racing simulator featuring real car models. It's the perfect video game for petrol-heads, or for those who just want to sit down and race cool cars for a couple of hours. What this version offers is improved graphics, more customisable content and the return of GT Simulation Mode. Playable on PlayStation 4 and PlayStation 5, it takes full advantage of DualSense functionality, to really give you that immersive feeling. As one of Sony's most successful and longest-running games, Gran Turismo 7 promises to be a bestseller for 2022, following in the footsteps of many of its predecessors.
God of War: Ragnarök
Release date: 2022
Platforms: PS4, PS5
In Norse mythology, Ragnarök signifies the end of times, but could it signal the same for the God of War franchise? According to creative director, Cory Barlog, this instalment is said to conclude the saga, setting it up to be a mighty finale. Unfortunately, we don't have a set date for release, but you can bet it's going to be a big day for gamers whenever this game does arrive.
God of War has amassed a large following over the years, which pretty much guarantees a big return for the ninth game in the series. With such a rich backstory, there's already so much we know about Ragnarök. As is standard, this game will follow Kratos and his now teenage son Atreus through a stunning Scandinavian backdrop, seeking a way to prevent Ragnarök and – as the trailer suggests – look for answers. It's said to take place across all Nine Realms, with a strong focus on story and character development. A spectacular end to a beloved series – God of War Ragnarök certainly sits at the top end of many must-have game lists for 2022.
Trade in your old games with Zapper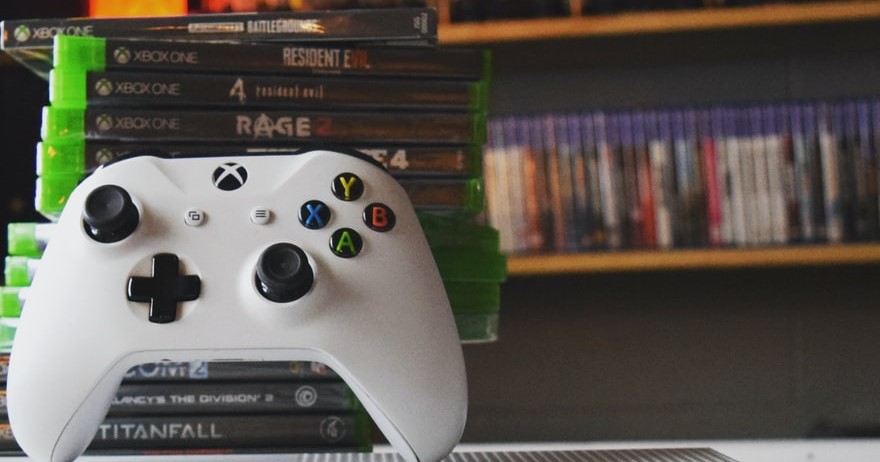 Can't wait to get your hands on the latest releases? With so many great games on the horizon, we're not surprised. So, why not make way for new adventures by trading in your old games with Zapper? Free up some storage space and keep your library fresh whilst also making some extra cash. We accept a wide range of games for different platforms, from Xbox and PlayStation to Nintendo and PC – we offer instant valuations and competitive prices. In the ever-changing, fast-paced world of gaming, Zapper is by your side to make selling those unwanted items easier than ever.